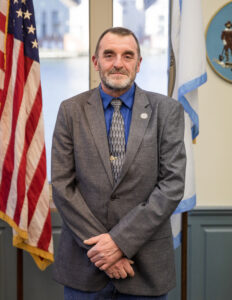 Rob Kramer, Jr. (R)                                             
First Council District                                              
Councilman Kramer graduated from Cambridge South Dorchester High School in 1989 and is currently the owner/operator of TKO Welding, Fabrication & Repair formerly known as Rob Kramer Welding as well as REK Firearms and Cabin Creek Properties.  His hobbies include designing and manufacturing firearms, participating in shooting competitions, scuba diving and playing golf.  Councilman Kramer is a current member of the Neck District Volunteer Fire Company, Masonic Lodge #243, Mid-Shore Dive Team, American Power Boat  Association (APBA) Region 4 Rescue Diver, the Dorchester Waterman's Association and a former Engineer for the Hurlock Volunteer Fire Company.   
Contact Information:
Cell: 443-477-4701
E-Mail: rkramer@docogonet.com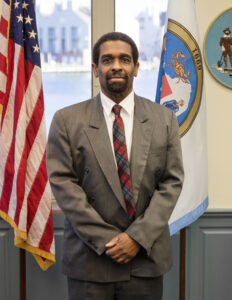 William V. Nichols (D)
Second Council District
Councilman Nichols was born in Cambridge on November 8, 1958. He graduated from Cambridge High School in 1976.  In December of 2021 Councilman Nichols retired from Cambridge International after 33 years of service. Councilman Nichols is a member of the Recreation and Parks Board and serves on the Maryland Association of Counties Legislative Board.  He formerly served on the Dorchester County Insurance Committee and the Dorchester County Social Services Board.  Councilman Nichols is serving his eighth term on the Dorchester County Council. He resides with his wife and children in Cambridge.
Contact Information:
Home: (410) 221-1371
E-Mail: wnichols@docogonet.com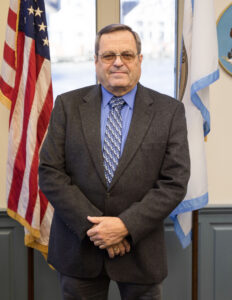 Ricky Travers (D)
Third Council District
Councilman Travers attended Cambridge High School from which he graduated in 1974.  He was born and raised in Dorchester County and has worked his entire life at Simmons Center Market which is located at 600 Race Street in Cambridge, Maryland.  He is currently the owner and manager of this family operated grocery store and greenhouse.  His hobbies include camping, and spending time with his wife, four sons, parents and extended family. Councilman Travers is a member of St. Paul's Methodist Church, Rescue Fire Company, Lloyds Fire Company, Mid Shore Regional Council of Maryland, Cambridge Main Street and a sitting member of the Board of License Commissioners.
Contact Information:
Work: 410-228-4313
Home: 410-228-1532
E-Mail: rtravers@docogonet.com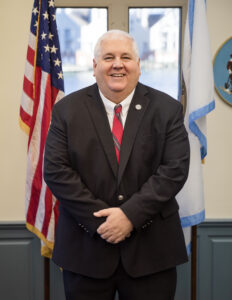 George L. Pfeffer, Jr. (R)
Fourth Council District
Councilman Pfeffer is serving his first term in Dorchester County Government.  He was born in Baltimore, Maryland on March 8, 1966.  He graduated from Old Mill Senior High School and over the years has taken classes at AACC and the University of Maryland for career enhancement.  He is retired from the Anne Arundel County Fire Department where he served as a Firefighter, EMT, MFRI Instructor, Driver/Operator and Lieutenant.  He is also the former owner of a small landscaping business in Dorchester County.  Councilman Pfeffer is a Life Member and past President of the Secretary Volunteer Fire Company, past President of the Dorchester County Volunteer Firemen's Association, member of the Sons of American Legion Post 243, Red Cross Volunteer, Founding Member of the Dorchester Critical Incident Stress Management Team, Character Counts Coach at Warwick Elementary School and Trustee at the First United Methodist Church in Secretary.  He, and his wife Sherry, enjoy fishing, crabbing, hunting, their two standard poodles, and time with family and friends.
Contact Information:
Cell: 443-521-3690
E-Mail: lpfeffer@docogonet.com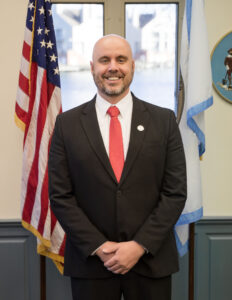 Mike Detmer (R)
Fifth Council District
Councilman Detmer is serving his first term on the Dorchester County Council.  He grew up in Dorchester County on the banks of the Choptank River.  He began his education in kindergarten at St. Clair School and graduated from Cambridge-South Dorchester High School.  After earning his bachelor's degree, Detmer enlisted in the Marine Corps.  After serving a tour in Iraq, he returned to Dorchester County.  He has worked in education and the news media, and he currently works as a writer.  Detmer is a member of VFW Post #7460, American Legion Post 91, and Elks Lodge #1272.  Detmer has served 7 years on the Dorchester County Board of Elections, and he served twice on the Dorchester County Redistricting Committee.  He enjoys spending time with his family, reading about news and politics, walking in the woods, and playing guitar.  He and his family reside in Reids Grove.                                                                                                                                                                                                                       
Contact Information:
Cell: 443-477-5082
E-Mail: mdetmer@docogonet.com
Dorchester County
Council Members
District #1
Rob Kramer, Jr.
District #2
William V. Nichols
District #3
Ricky Travers
District #4
George L. Pfeffer, Jr.
District #5
Mike Detmer
 Interim County Manager
Jeff Powell